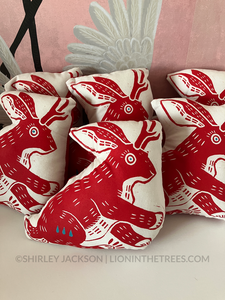 Handmade block printed Jackalope doll with added blue details.

Made with 100% cotton and 100% polyester fill.

Approximately 7 x 7 inches.

Due to the nature of this being a handmade item, each and every pillow is unique and different with their own slight variations ♥

Care instructions: Can be washed! I personally would just spot wash, and recommend washing with cold water and with like colours.